Credit to TaurezAG for the amazing OT - want to make one yourself?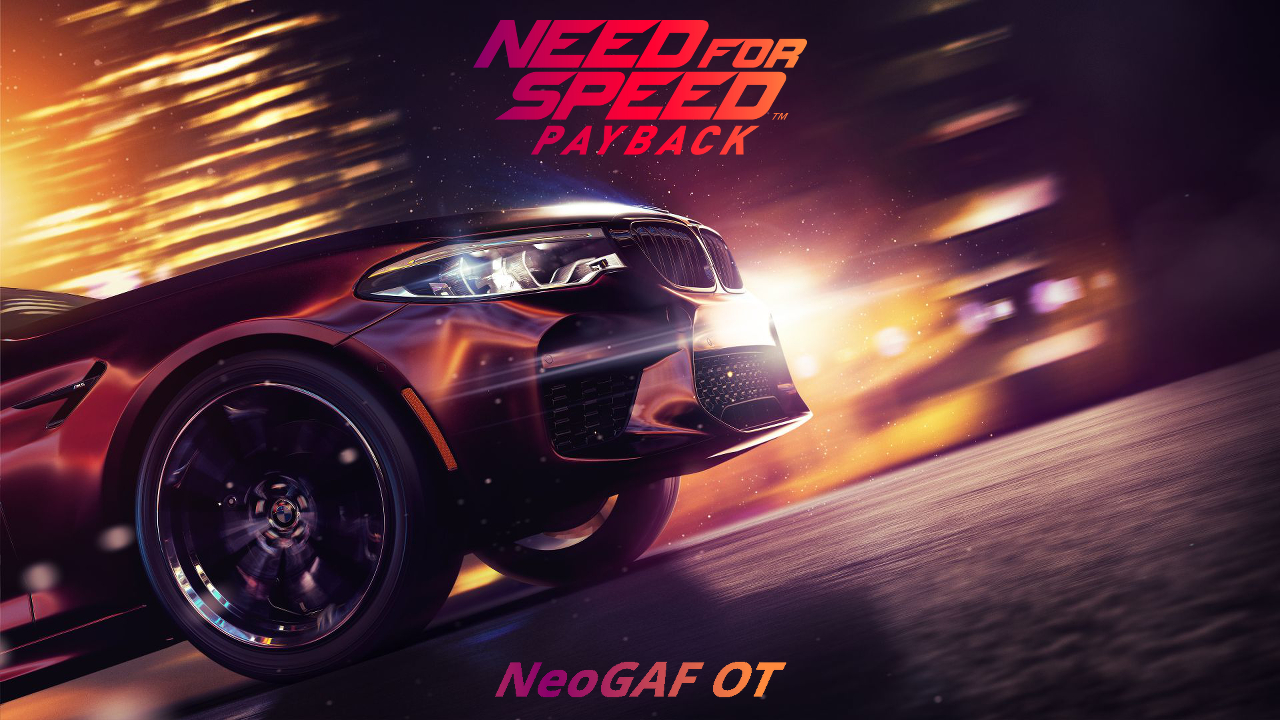 Developer - Ghost Games
Publisher - Electronic Arts
Platforms - PC, Playstation 4, Xbox One
Pre-order bonus - Platinum Car Pack
Five uniquely customised and tuned iconic cars
Platinum Blue Underglow
Platinum Blue Tire Smoke
Standard Edition
November 10, 2017 | 59.99 USD | 69.99 EUR
Deluxe Edition
November 07, 2017 | 79.99 USD | 89.99 EUR
Story Mission Pack
Exclusive customizations [consumable, upto 5 cars]
5% Rep Bonus and 10% discount on in-game content
Fortune Valley

Silver Rock - the city
Liberty Desert - the offroad area
Airfield 73 - the playground
Mount Providence - the hills
Silver Canyon - canyon, 'nuff said
Story
Set in the underworld of Fortune Valley, you and your crew are reunited by a search for vengeance against The House, a nefarious cartel that rules the cityís casinos, criminals, and cops. In this corrupt gamblerís paradise, the stakes are high and The House always wins. Play a variety of events as Tyler, Mac, and Jess. Earn the respect of the Valleyís underground and compete in the ultimate race to finally take down The House.
Misc
Achievements list
Soundtrack - Spotify playlist

2017 Acura NSX
Acura RSX-S
Aston Martin DB11
Aston Martin Vulcan
Audi R8 V10 Plus
Audi S5 Sportback
BMW M2
BMW M3 E46
BMW M3 E92
BMW M4 GTS
BMW M5
BMW X6 M
Buick GNX
Chevrolet Bel Air
Chevrolet C10
Chevrolet Camaro SS
Chevrolet Camaro Z28
Chevrolet Corvette Grand Sport
Chevrolet Corvette Z06
Dodge Challenger SRT8
1969 Dodge Charger
Dodge (SRT) Viper
Ford F-150 Raptor
Ford Focus RS
Ford Mustang
Ford Mustang Boss 302
Ford Mustang GT
'32 Ford
Beck Customs '32 Ford
Honda Civic Type R EK
Honda Civic Type R FK2
Honda NSX Type R
Honda S2000
Jaguar F-Type R
Koenigsegg Regera
Lamborghini Aventador
Lamborghini Diablo SV
Lamborghini Huracan
Lamborghini Mercielago LP 670-4
Land Rover Defender 110
Lotus Exige S
Mazda MX-5 Miata NA
Mazda MX-5 Miata ND
Mazda RX-7 Spirit R
McLaren 570S
McLaren P1
Mercedes-AMG A45
Mercedes-AMG G63
Mercedes-AMG GT
Mercury Cougar
Mitsubishi Lancer Evolution IX
Nissan 180SX Type X
Nissan 350Z
Nissan Fairlady 240ZG
Nissan GT-R Premium
Nissan Silvia S15 Spec-R Aero
Nissan Skyline 2000 GT-R
Nissan Skyline GT-R R32 V-Spec
Nissan Skyline GT-R R34 V-Spec
Pagani Huayra BC
Plymouth Barracuda
Porsche 911 Carrera S 991
Porsche 911 Carrera S 993
Porsche 911 GT3 RS 991
Porsche 911 RSR 2.8
Porsche 918 Spyder
Porsche Panamera Turbo
Subaru BRZ
Subaru Impreza WRX STI
Volkswagen Beetle
Volkswagen Golf GTI Clubsport
Volkswagen Golf GTI
Volvo 242DL
Volvo Amazon P130
Note: Some cars may not be present at the launch of the game.
Derelicts are old cars that you can rebuild once you collect enough parts for a car. Parts are car specific.

Currencies
Speed Points - Premium currency, obtainable only with real world money.
Part tokens - Used for the Targeted Roll. Obtained from shipments and by exchanging a speed card.
Bank - In-game cash obtained by winning races, completing challenges, etc.
Shipments
The loot box of this game.
Premium shipments are obtainable only by using Speed Points.
Base shipments can be obtained by using speed points, levelling up, completing specific challenges
Base shipments contain 1 vanity item, part tokens, and cash.
Premium shipments give 2 wild cards in addition to what a base shipment gives.
Events and cars
They do not have level scaling, hence your car's level has to be in the ballpark of the recommended level of the race; otherwise the AI may be too fast for your car.
There are different event types and require cars of the same type. Car types are: race, off-road, drag, drift, runner. Note: A car's type cannot be changed after purchase.
Performance customization
Done using Speed Cards
Speed cards are not transferable. They are locked to the car you obtained/purchased it for.
There is a probability of obtaining a speed card after you win a race.
Speed cards can be purchased from Part Shops
The speed cards available in part shops refreshes ~every 30 min
Part cards can also be acquired via the Targeted Roll
Targeted roll is like a slot machine; takes 3 Part Tokens
You have 3 parameters; category, brand, and perk, of which you can specify one parameter
Better Speed cards is not guaranteed
Categories are: Block, Head, Turbo, Exhaust, ECU, Transmission
Perks include Nitrous, Jump, Air, etc
Having multiple cards of the same brand gives an additional brand bonus
Visual customization
There are no body kits, the body parts have been unlinked, facilitating more customization options. Uses in-game cash.
Vanity items
Can only be obtained from shipments. Consists of horns, coloured tire smoke, coloured nitrous, air suspension.
Police
Only present in the event Bait Crates. The event can be described as a Sprint Time Challenge with police only until the end of the race.
There are no free-roam cops as of the launch of the game.
Also, bait crates are RNG, They randomly spawn, and they are also on a timer.
Police vehicles: Crown Victoria, Dodge Charger SRT8, Corvette GS, Rhino(SWAT Van), Helicopter.
Police special tactics: Spike strips, KIllswitch - "Youíre going to need to physically shunt the cops targeting you in order to break the lock".
Shops
Garages - There are now 5 garages. You buy additional garages. Owning all 5 garages grants you unlimited space for cars.
Part shops - For performance parts, the stock keeps changing every ~30 min.
Dealerships - Car shops, not all shops have all cars.
Gas stations - Refills nitrous and repairs all visual damage.
Street Leagues
Street leagues are crews that you have to defeat to progress towards taking down the House.
Tier 1
Graveyard Shift - Race
Riot Club - Drag
Shift Lock - Drift
League 73 - Offroad
Tier 2
The Silver Six - Race
The Diamond Block - Drag
Noise Bomb - Drift
The Free Ember Militia - Offroad
Tier 3
The One Percent Club - Race
Hazard Company - Offroad

Launch trailer
Story trailer
Welcome to Fortune Valley



Metacritic PS4 - 70/100
Metacritic Xbox One - 68/100
Review thread